If you want to repair your mobile or want to bypass FRP lock by Flash Samsung Combination File Firmware ROM with Odin Tool on your phone, then here you have come to the best place. In the following topics,  I covered each and every step that can help you to flash the firmware to your phone quite easily.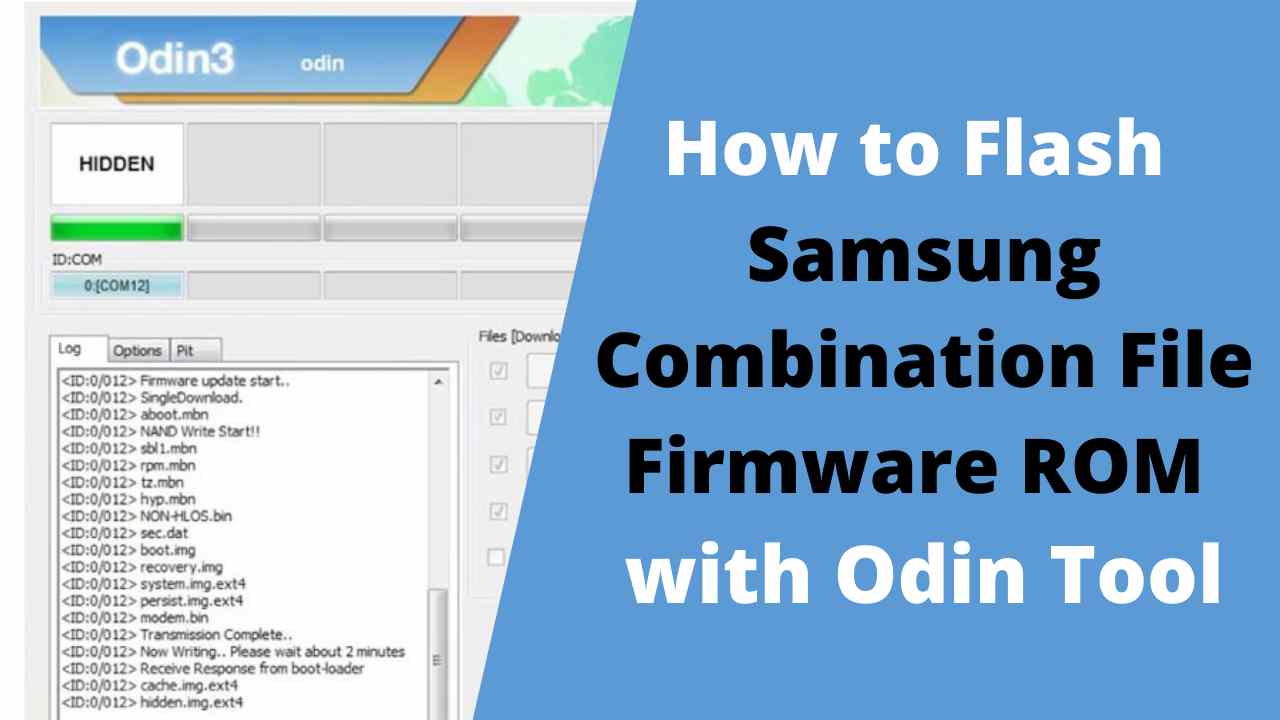 Before you follow the process, you have to download the same binary version Samsung Combination file: Visit Here
The Samsung Galaxy Combination/engineer/ support flash file (ROM, firmware) may be helpful in software-related instances. The below servicing purposes you can perform using a Samsung Combination / Eng (Service) Firmware.
What Combination Firmware ROM will do?
Unlock FRP aka Factory Reset Protection (Google Account Verification) lock
Unlock Samsung Account Verification on your Samsung Galaxy phone OS (Operating System).
Turn On ADB/USB Debugging Mode Remotely on Samsung phones.
Downgrade the Samsung Stock OS.
Fix Samsung DRK error.
Troubleshooting any Samsung Android OneUI issues
Fix Unknown Baseband error issue.
Repair Samsung Knox
Unroot your Samsung phone.
Remove viruses, malware, and unwanted application from your Samsung phone.
Repair IMEI, Serial Number, and other connectivity associated IDs
Change CSC version of Samsung phones
It allows to turn ON the Service menu / Test mode on Samsung Galaxy phones.
Repair Samsung devices in the Stuck, Hang, and Recovery mode.
Reset the device to factory default.
The repair device does not have the key-DRK problem
Enable OEM remotely
The process of flashing flash files on your Samsung phone is easy, I made a comprehensive tutorial to flash Samsung Android firmware using Odin. You have to read that post to flash a firmware flash file successfully on any Samsung Android device. So, follow the tutorial without skipping any part.
Before you move, be sure to enable the USB Debugging Mode and OEM unlocks in your Samsung Galaxy phone.
How to Flash Samsung Combination Firmware File ROM with Odin?
Here is an easy step-by-step tutorial about the best way best to set up or flash an Eng firmware / Combination file(firmware / ROM) into your Samsung device.
Before servicing Samsung phones through your Windows computer, firstly, install the Samsung USB Drivers for Galaxy phones.
Step 1: Install Samsung USB Driver to your computer
First, you have to download Samsung USB Driver to your computer
Install the USB Driver to your computer (If you have already done this then skip this step)
Step 2: Download Samsung Odin program / Professional flash program
Samsung Odin flashing tool is essential to flash the Samsung Combination file/firmware ROM. You can also utilize other specialist Samsung flashing tools such as Z3X, Octoplus, CM2 Samsung, etc.
Step 3: Download the Combination Firmware File to your computer
Visit our Samsung Combination Firmware page and download the right file for your device with the same binary version
Extract the Samsung Combination Firmware File on your computer.
Step 4: Put your Samsung device into Download / Flash Mode
Power off your Samsung Galaxy Phone and put it into the Download Mode.
New Phones: Press & Hold Volume Down + Bixby button and connect your phone into the Computer.
Old Phones: Press & Hold Volume Down + Home + Power key together
A Warning logo will appear, press vol up to enter download mode.
Step 5: Run the Samsung Odin Flash Tool to your computer
Open the Odin folder and Run Odin.exe as admin
You can use any other professional flash tool like Chimera, Z3x Samsung Tool Pro, Miracle Box, Octopus Tool, CM2, UMT, and any other various boxes.
Step 6: Connect your Samsung Galaxy phone to the computer
While your Samsung phone is currently in Download / Odin Flash Mode, connect it to a PC with a USB cable.
When the Samsung drivers were set up correctly along with your Samsung phone is linked, Odin will demonstrate a blue sign with an Added message from the logs.
Step 7: Add the Samsung Combination Firmware File ROM in the Odin Flash Tool
Now select Samsung Firmware in the "AP" tab of the Odin tool.
Click "AP or PDA" on the Odin tool and Select the Combination Firmware File
Then click on Open
Odin Tool will take some time to load the Combination firmware fully.
Ensure re-partition Isn't selected/ticked from the Odin tool
Step 8: Press the Flash Start Button to start the Flashing process
Click the Start button to Start the flashing procedure
Await the process to finish successfully
It will take up to 10 minutes to flash completely, depend on the file size.
Once finished, you will see the "Pass" message.
Done, disconnect, and power on your phone.
This is the simplest process to flash the Combination file on Samsung phone.
Now you can use any above "will do" performance includes Google Android FRP or Samsung Account removal.